What is Bitter Gourd or Bitter Melon?
Bitter gourd or karela, which is also known as bitter melon, is a green vegetable with rough skin. Despite having a bitter flavour, bitter gourd is trendy for its various health benefits. In this article, you will come to know bitter gourd benefits and why you should consume it.
The health benefits of bitter gourd or bitter melon or Karela are the following:-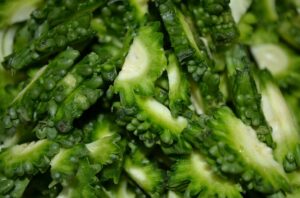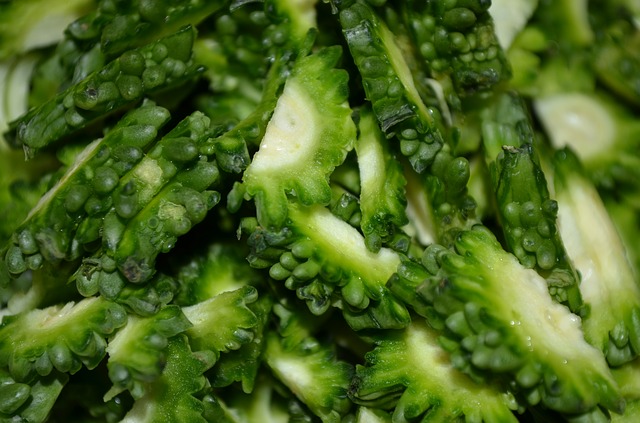 What are the Bitter Gourd benefits?
1. To be Fit and Healthy.
All the essential elements for our body like antioxidants as well as vitamins A, B, and C, carotene, iron, zinc, potassium, magnesium, etc. are present at a high level in bitter gourd. It purifies the blood from all harmful elements. Due to easy availability, it is a popular home remedy for immunity boost, stomach problems, digestive problems, etc.
2. For Eye Health.
It is one of those essential bitter gourd benefits. Bitter gourd contains vitamin A. A group of antioxidant compounds is present in vitamin A that plays a vital role in vision. Beta carotene, among those antioxidant compounds, helps to improve eyesight and prevents the disease like night blindness.
3. Cholera Effective Medicine.
Bitter gourd is a beneficial home remedy for diseases like cholera, diarrhea. Juice of bitter gourd leaves helps to cure cholera if you are in an early stage.
4. Boost Immunity System.
Another one of the best bitter gourd benefits is it boosts our immune system. Vitamin B1, B2, B3 are present in Bitter gourd that helps to boost our immunity system. A glass of bitter gourd juice consumption regularly is very much beneficial for us.
5. Piles.
Research has shown that applying the paste of roots of bitter gourd gives relief to piles of patients. Or a glass of full buttermilk adding two to three full teaspoons of bitter gourd leaves is very helpful for those with piles.
6.Diabetes.
The presence of natural insulin in bitter gourd helps in lowering blood sugar levels that is why it is one of the best bitter gourd benefits. The seeds of bitter gourd are equally beneficial for those.
7. Fungal diseases.
Bitter gourd is beneficial to treat fungal infections like itching, ringworm, scabies, etc
8. Alcoholism.
Bitter gourd juice is useful for those who want to quit alcohol. Bitter gourd not only fights against alcoholic intoxication, but it also helps to cure liver damage due to alcohol.
9. Malaria.
Bitter gourd plays a vital role to prevent Malaria. Boil bitter gourd leaves in water and drinks the water like tea or coffee if you are suffering from malaria. It will help your body to fight a parasite named Plasmodium, and your body will boost up and ready to fight for upcoming diseases.
10. Skin diseases.   
Bittergourd takes care of your skin. It purifies the blood and prevents all skin-related diseases. Consuming bitter gourd will aid in glowing soft skin, that is why it is one of the best bitter gourd benefits.
11. Joint Pain.
Bitter gourd provides relief from joints pain. Prepare bitter gourd leaves paste and apply on the joints or paining area. It will reduce your pain a lot.
12. Asthma.
Consuming bitter gourd will be very beneficial for those who are dealing with asthma. Prepare a mixture with one cup of bitter gourd juice, tulsi juice, and honey, and consuming regularly will provide you with relief and help you to control asthma.
There are so many Bitter gourd benefits if you take it in proper quantity. Otherwise excessive consumption of bitter gourd juice may lead you following symptoms:-
Bitter gourd may stimulate miscarriage. It is better to consult a doctor if you are pregnant before consuming it.
Excessive consumption of it may affect your liver.
It may cause irregular heart rhythm.
Excessive consumption may cause vomiting and diarrhea because of its toxicity.
Bitter gourd may cause hypoglycemia coma.
It may cause kidney problems.
Consult a doctor if you experience such side effects of bitter gourd.
You may also read Amazing Health Benefits of Carrots